Owner's presentation
LeClosDesAnges.fr
It is with great pleasure that Gaël and Sophie welcome you with a smile in your home.
Find the atmosphere and charm of the golden stone; The calm reigns in this old body of farm given to the taste of the day in 2008.
Entirely redecorated in 2017, come to discover this atypical establishment with the oriental intonations. Expatriation assured!
You can easily come by plane by the aerodrome of Villefranche-Tarare located only 1.3Km.
See you soon at "Le Clos des Anges"

Book Online Now:
Room price: 110 ? (+1?/pers/night for taxe)
Le Clos Des Anges: 06 08 62 60 92
Indoor heated pool all year round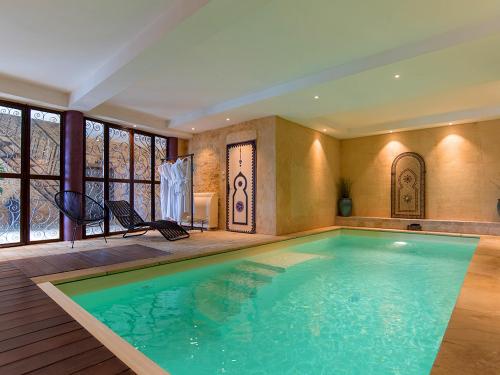 Come and enjoy all year round this indoor heated pool area, We offer 30-minute hammam sessions upon prior reservation. Discreet lighting to rest in the middle of the lapping of the blue water.
 
Large parking area for up to 10 parking lots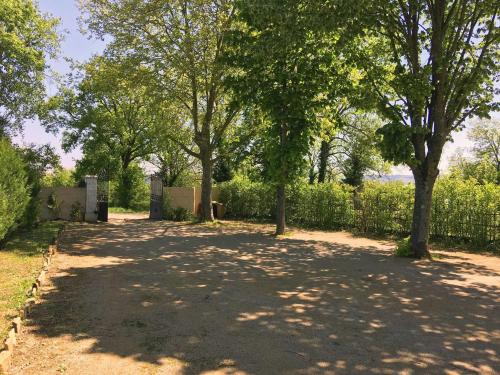 Enjoy your private and shady car parking without reservations.
At daytime, the parking lot also serves as a petanque area.
 
Fresh, colorful breakfast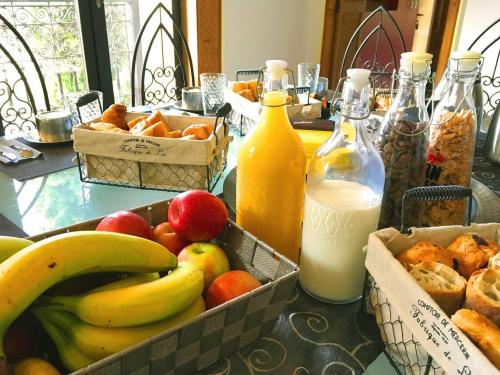 It is a hearty and friendly breakfast consisting mainly of fresh products. It can be served on a family table, indoors or outdoors to enjoy the first rays of the morning sun.

 
Private courtyard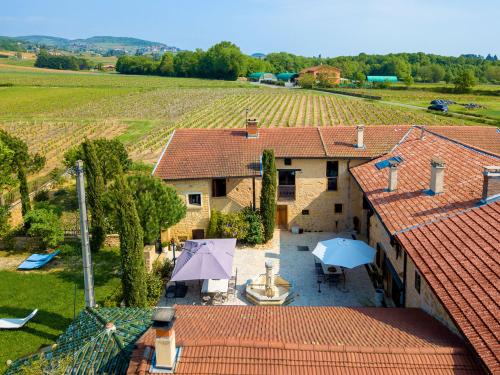 Enjoy a private inner courtyard for lunch, read, relax, play a tune of melodious music or wander at your leisure.
Private shaded garden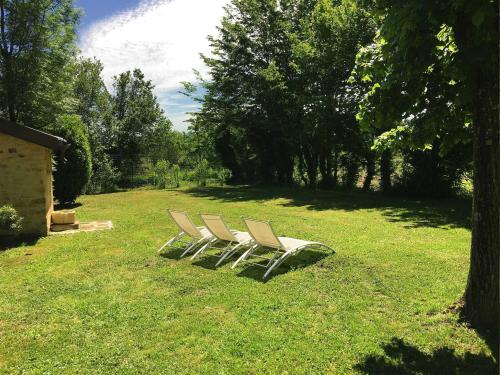 Savor the beautiful view over the vineyards, lying quietly on your sunbathing. Only the harmonious song of the birds will cut off this silence.
Rest and calm on the program.
Ideal location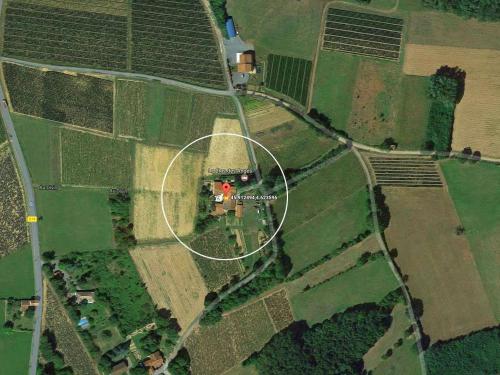 Destination "Le Clos Des Anges"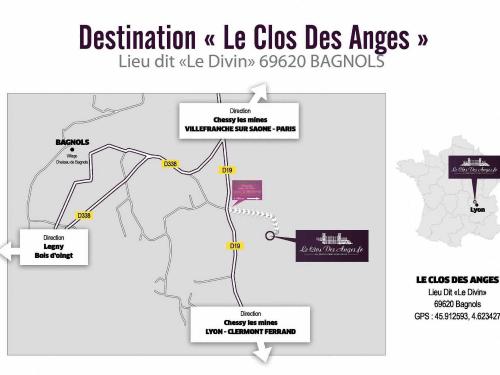 In order to facilitate your visit, we have prepared a simplified and playful card to arrive relaxed!